I was born on July 10th, 1932 in Wald/ZH, Switzerland.
I attended primary school in Jona/SG (1939-45) and completed secondary school in 1948 in Rapperswil/SG.
Then I went from there to Zurich, where I apprenticed to a federal certified Engine fitter during four years with Oerlikon Engineering Company. From 1952 on I studied Electrical Engineering at Zurich Higher Technical College (HTL) and graduated in 1956.
While studying the last year I worked with Landis & Gyr, Zug in Research & Development for electro-meters.
At the beginning of the year 1956 I went to work for Brown Boveri at Baden/AG.
I was engaged in the development of mercury arc and silicon rectifiers for railway substations, motive power, rolling mills and electrochemistry. I also commissioned the equipment all over the globe and assisted French National Railways, Italian and Swiss Railways at trail runs of new locomotives and rolling stock with inverter drives.
In 1962 I joined Indústria Eléctrica Brown Boveri at São Paulo, Brazil, where I was head of the Sales & Technical Department for static inverters and rolling stock.
End of 1964 I returned to Switzerland and entered upon a career in Traction Engineering.
I was Project Manager for the very first thyristor locomotives and EMUs in Switzerland, Austria and Norway. I obtained patents for inventions in phase angle and chopper control.
In 1972 I was appointed Head of the Main Line Traction Department with approx. hundred employees and in 1982 I have been appointed Vice President.
Later on I held the post of the Deputy Chairman of ABB Transportation Systems Ltd, Manager Marketing & Sales and the Business Unit Electric Locomotives with worldwide activities. In 1995 I worked as a Private Consultant on behalf of the World Bank in the People's Republic of China for the Ministry of Railways.
From 2001 to 2008 I was Delegate of VSBTU Vereinigung Schweizerischer Bahntechnik Unternehmen (Swiss Association of Railway Trackwork Contractors).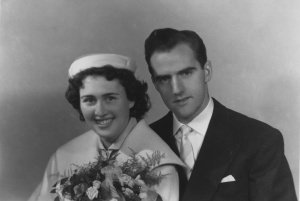 I married in 1957. My wife, Marjeta, was born in Ljubljana, Slovenia. We have got three boys (Marco 1958, Andrej 1959 and Silvio 1965).